Wessex Severe Asthma Network Team
The Wessex Asthma Network is passionate about improving care for patients with asthma in Wessex. We are professionals from the Wessex region including Southampton, Portsmouth and Isle of Wight who believe that by working together we are stronger. Our team includes doctors, nurses, dieticians, physiotherapist, psychologists, scientist, researchers and many more. We hope the network will expand as more professionals from other hospitals work with us and by sharing our skills and expertise we can make a real difference.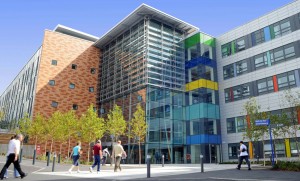 Portsmouth Hospitals NHS Trust
Portsmouth Hospitals NHS Trust is one of the largest acute hospital trusts in the country treating over half a million patients each year. The Trust is the second largest employer in Portsmouth. We are also a major provider of training and education to a wide range of health professionals. Further, we are actively engaged in the national agenda regarding research and development and have a reputation for being an innovative organisation. We provide comprehensive secondary care and specialist services to a local population of 675,000 people across South East Hampshire. We also offer some tertiary services to a wider catchment in excess of two million people.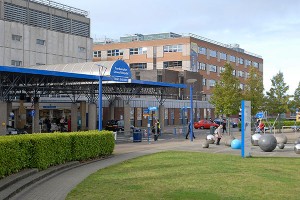 University Hospital Southampton NHS Foundation Trust
University Hospital Southampton NHS Foundation Trust is one of the largest acute teaching trusts in England, with an annual spend of £572 million at three sites across the city of Southampton. It provides hospital services for 1.3 million people living in Southampton and southern Hampshire and specialist services including neurosciences, respiratory medicine, cancer, cardiovascular, obstetrics and specialist children's services to more than 3.5 million people in central southern England and the Channel Islands.
Every year more than 9,500 staff, including nearly 700 consultants, professors and senior lecturers, see 460,000 people at outpatient appointments, deal with 120,000 attendances at the emergency department and treat 140,000 admitted emergency, inpatient or day case patients. In addition, the Trust delivers more than 100 outpatient clinics across the South of England to keep services local for patients. Providing these services costs £1.6 million per day.
UHS is fully compliant with all of 16 the Care Quality Commission's essential standards of quality and safety and has achieved the highest national ranking for safety and management of clinical risks; the NHS Litigation Authority rated the Trust's performance against standards including governance, safety and clinical care at Southampton General Hospital at level three with a score of 49 out of 50.
UHS is consistently one of the UK's highest recruiting trusts of patients to clinical trials and in the top ten nationally for research study volume as ranked by the NIHR Clinical Research Network. In partnership with the University of Southampton, UHS has £27 million of NIHR infrastructure dedicated to bringing the latest treatments to patients, including the NIHR Southampton Biomedical Research Centre in nutrition, NIHR Southampton Respiratory Biomedical Research Unit, NIHR/Wellcome Trust Clinical Research Facility and NIHR/CRUK Southampton Experimental Cancer Medicine Centre. In addition, the Trust is home to the Southampton Cancer Research UK Centre and MRC Lifecourse Epidemiology Unit.
UHS has launched its vision for Southampton Children's Hospital, a £70 million development that will bring all UHS paediatric services under one roof for the first time. The project is underway and is due for completion in 2020. For more information, visit www.childrenshospital.uhs.nhs.uk.
To help shape the future of hospital services and raise issues that are important to patients, families and visitors, become a UHS member. Anyone interested in finding out more or joining can contact the membership office via 023 8120 4853 or www.uhs.nhs.uk/members. Follow us on Twitter at http://twitter.com/uhsft for all the latest news updates.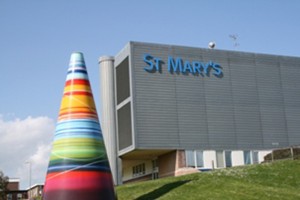 Isle of Wight NHS
Isle of Wight NHS Trust is the only integrated acute, community, mental health and ambulance health care provider in England. The Trust provides a full range of health services to an isolated offshore population of 140,000. Based at the heart of the Island, St Mary's Hospital in Newport is the main base for delivering acute services for the Island's population. Services include A&E, the Beacon Centre (providing walk-in access to GP services), Emergency medicine and surgery, planned surgery, intensive care, comprehensive maternity, NICU and paediatric services.